Changing Admin Password
Your administrator password can be changed from both the GUI and CLI.
Changing password from the GUI
Within the AuthStack administration area, navigate to My Profile -> Account Password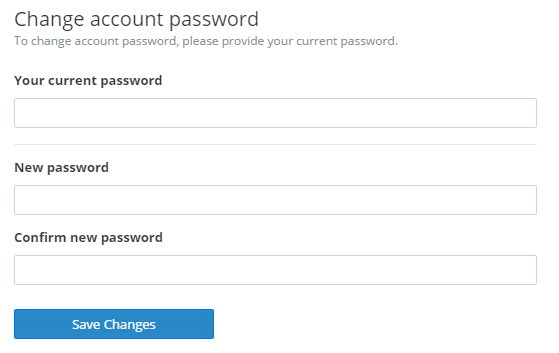 Changing password from the CLI
If you have lost the administrator password and cannot login to AuthStack, the password can be reset from the CLI.
You will require the ID of the user within the database. The ID for the master admin is 1.
Run the following command and please remember to use a strong password:
authstack-ctl admin:update 1
If you have forgotten the master username, it can also be changed. The first prompt asks for new username (leave blank and press enter if you wish the username to remain the same).
Listing existing admin accounts
To show a list of existing admin accounts, run the following command:
authstack-ctl admin:list
The ID, username and last authenticated at are returned. Use the ID in other commands, such as changing password.