Manual Connections
Creating an authentication connection this way is a manual process. You need to provide JSON based configuration that matches the schema created during driver creation process.
Creating a manual connection
From within the AuthStack administrator GUI, navigate to Settings and Connections.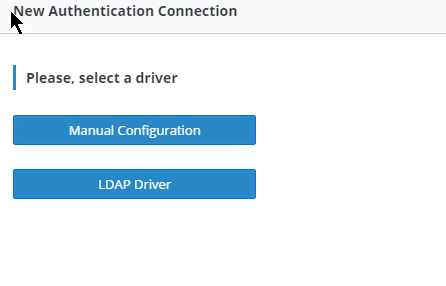 Click Manual Configuration.
Select the required driver from the dropdown, as per the example below: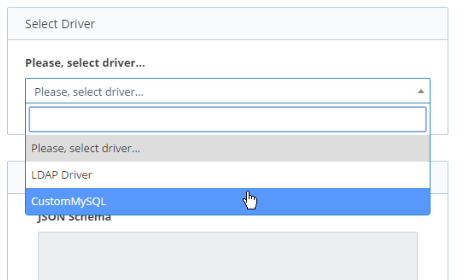 Once selected, you can then paste JSON-based configuration, which is validated against JSON schema that was created prior to installing the driver.
To validate the configuration, click the Validate Config Against Schema button. If OK, you will see the JSON config rendered in a way that helps you to visualise. Test Connection input boxes will then be enabled.
In the example below the JSON has been pasted and validated. The object can be traversed by clicking the arrows.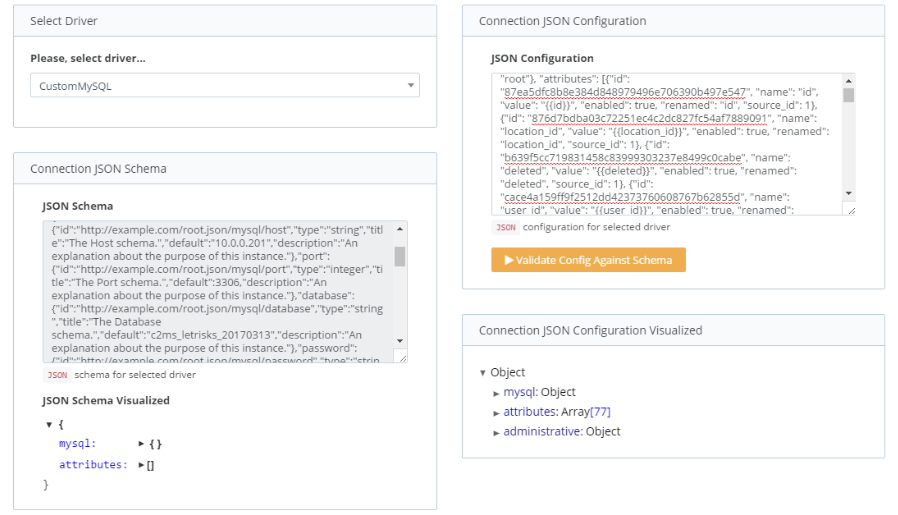 Run a connection test by entering a username and password. Entity ID at this stage is optional.
If the test passes, continue to create the connection.
Step 2 - Create Connection
The final step requires a title, with optional admin access granted, based on attributes returned from your custom connection.
Ticking Grant Admin access When Authenticated Using this Connection will provide administrator access to AuthStack for users who match specific attribute/values.
In the example below, we inspect the custom filter customGroups and check if the value administrator is returned, if so, the user will be granted AuthStack administrator privileges. If the attribute is multi-valued, i.e. an array, AuthStack will inspect each value until a match is made.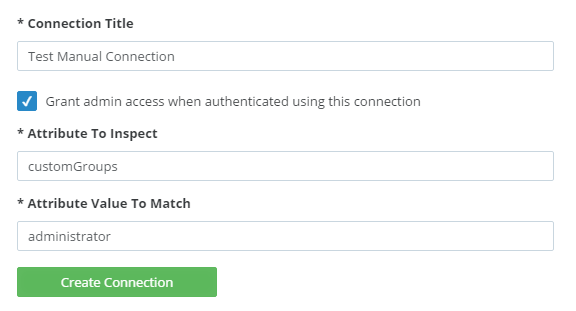 Once a connection is created it can be consumed within Attribute Mappings.