Reports
AuthStack contains limited reporting tools within the GUI, which report on user activity for the current day along with other system details.
Along with consolidated login data, reporting includes the number of system and SSO users, along with current license limits.
As reporting can be a very CPU and memory intensive process, AuthStack provides just enough for day-to-day debugging, as its primary focus is Identity Access Management.
We recommend that report data is piped to another reporting tool for tracking historical trends and triggering alerts.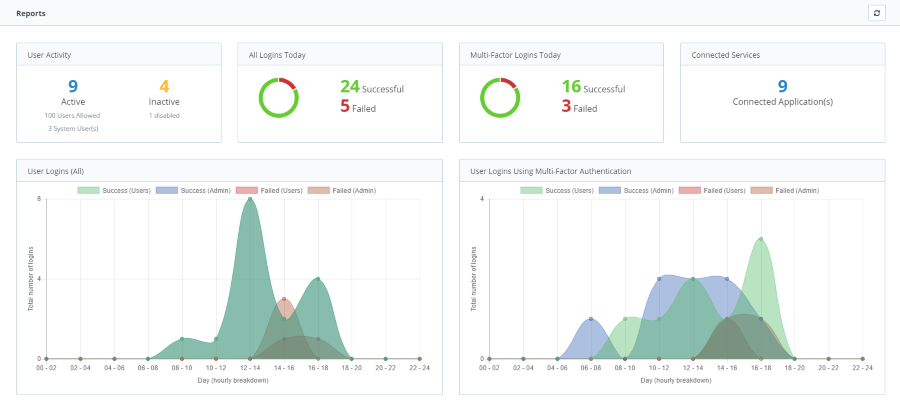 User Activity
User Activity breaks down user data by SSO users and administrator users.
Administrator users do not count toward your user limit, they are displayed at the bottom.
Active users are SSO users who have logged in within the last 30 days.
Inactive users are SSO users who have not logged in for more than 30 days.
Disabled users are SSO users who have been marked disabled.
The SSO user license limit is also displayed.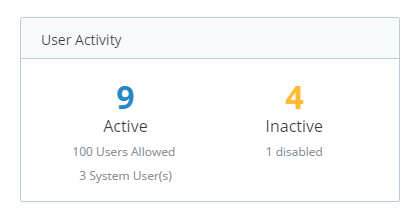 All Logins Today
All logins for today, for all users, including all authentication types, administrators and SSO users.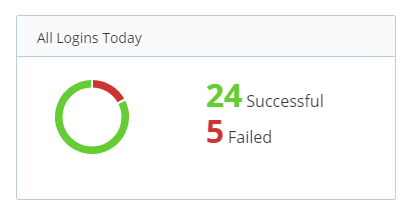 Multi-Factor Logins Today
A subset of all logins, including only those users using Multi-Factor Authentication.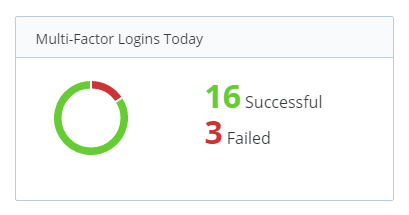 Connected Services
The number of connected applications.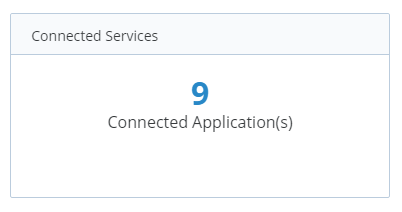 Graph Data
A breakdown of the login data for today, with "toggleable" data sets. Hovering over a data point will display the value(s).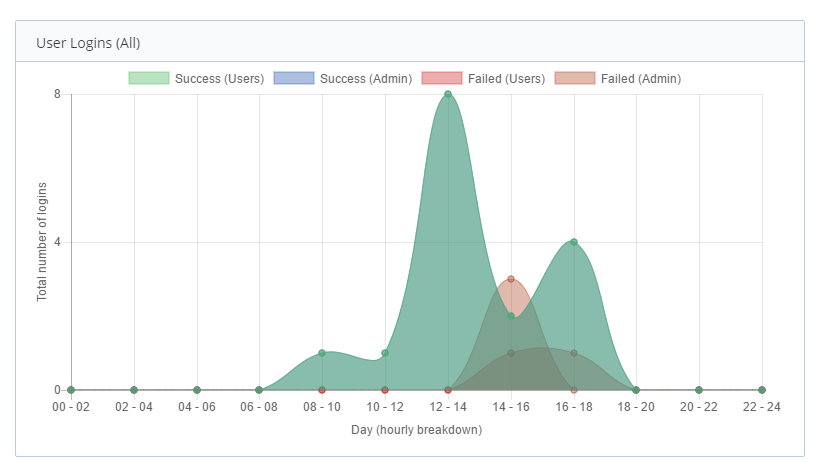 An example of hovering over a data point: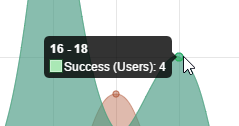 Data is shown by value/hour blocks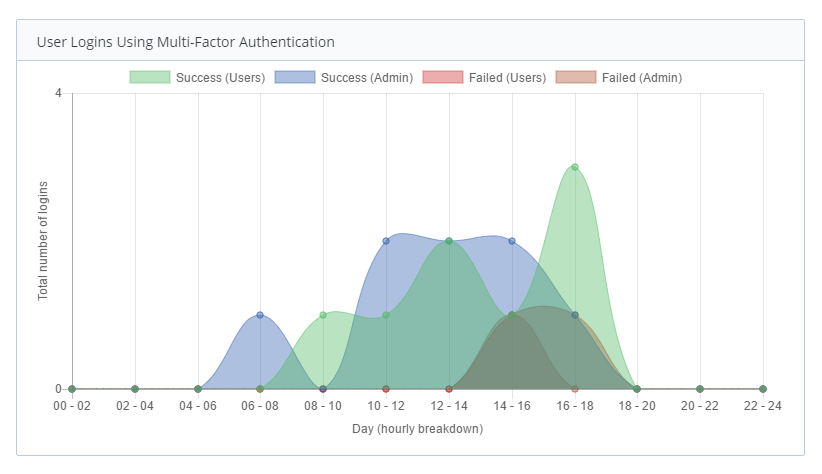 Refreshing Data
The report data can be refreshed by clicking on the refresh icon in the top right.