Your First Login
Once you have successfully configured AuthStack and logged in as an administrator there are a few tasks to perform.
Setup Your Profile
Setup your profile by clicking Edit My Profile then Edit Profile Information.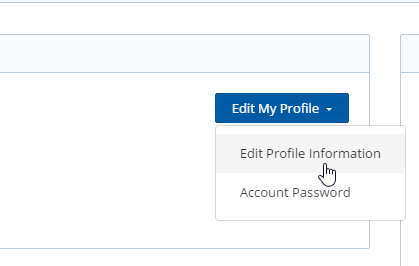 Fill out the various fields, such as your email address, first name, last name and account preferences.
The date format will be carried over to other pages when displaying date and times.
Setup Multi-Factor Authentication
The next step of configuring MFA on your Administrator account is highly recommended.
Customers who have not subscribed to MFAStack as an add-on will still have the benefit of securing the AuthStack administrator accounts, but regular users will not have access to MFA.
From within the My Profile navigation, click Multi-Factor Authentication then click Enable Multi-Factor Authentication.
You must then enable either a hardware or software MFA device.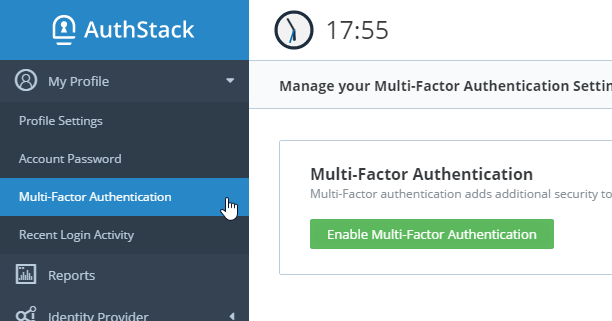 Please review the Multi-Factor Authentication article for more details about the various MFA options.