Case Study - C2MS Cloud Insurance Software for Building Block PCC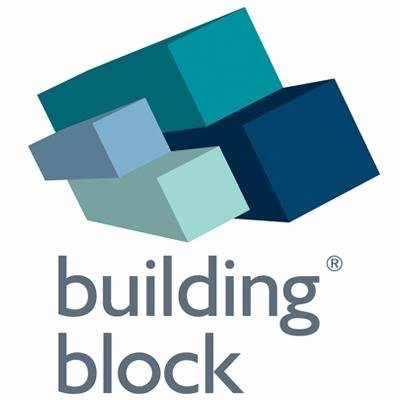 Case Study - C2MS Cloud Insurance Software for Building Block PCC
C2MS Cloud Insurance Software was chosen by Building Block PCC as it provides innovative capabilities which facilitate the development of its Insurance product range.
Introduction
C2MS is a proven and innovative InsurTech Cloud Insurance Software sales, claims and administration platform, designed for Commercial and Personal Lines Insurance. C2MS Cloud Insurance Software is specifically engineered to make it easier and more profitable for Insurers, MGAs and Scheme Managers to do business via the Internet and add value to traditional Insurance channels.
Executive Summary
Building Block Insurance PCC Limited (BBPCC) is a Malta-based Protected Cell insurance company, specialised in writing bespoke insurance schemes across Europe. They are one of Malta's foremost insurance services organisations, specialising in providing their customers with the capacity they require across the EEA and in a range of business classes.
BBPCC also underwrite and distribute their own portfolio of insurance products through delegated authority agreements with wholesale Intermediaries/Brokers.
The challenge for BBPCC was to find and implement a modern Cloud-based Insurance Software which would facilitate the development and distribution of new and existing insurance products, across a range of markets and sales channels, with seamless 3rd party integration, in both a cost effective and compliant manner.
Buckhill's C2MS Insurance Software was selected and implemented based on its capability to not only scale to meet demand as the business grows, but provide a unified, multi-company platform which facilitates both B2B and B2C sales, whilst providing support for the whole policy life-cycle, from Aggregator to Reinsurer.
The BBPCC C2MS implementation utilises a range of AWS (Amazon Web Services) technology which helps with transparently scaling to meet the demanding needs of both the B2B and B2C sector. Services include quote and bind, monetary transaction processing, real-time reporting and numerous 3rd party real-time integrations which are required for instant underwriting decisions, binding, claims handling and affiliate management.
C2MS continues to provide new and innovative capabilities which enable BBPCC to extend its Insurance product offering and distribution services internationally.


C2MS technology and solutions deployed
Quote and Buy for the B2C market
Integration with the leading Insurance Aggregators supporting real-time pricing
Real-time Affiliate network tracking and integration into the B2C sales journey
3rd party integrations supporting automated underwriting and data collection
Broker delegated-authority bordereau management
Policy administration system for backoffice management
Product building suite, including automated underwriting and risk management
Transactional accounting for policies and claims management
Multi-country, multi-region automated infrastructure deployments via Amazon Cloud
Claims portal for FNOL and claims pipeline processing
APIs for multi-country, multi-company and third party real-time integration
 
Why was AWS chosen as a technology partner for the C2MS BBPCC implementation?
AWS provide the flexible "building blocks" required for the challenges C2MS faces when scaling to meet the growing demands of BBPCC. C2MS now services customers across multiple regions, in multiple currencies via multiple sales distribution networks. By using AWS, BBPCC are taking advantage of a scalable, reliable, and secure global computing infrastructure, the virtual backbone of Amazon.com's multi-billion dollar online business, that has been honed for over a decade.
AWS Technology Used
Route53 DNS
Application Load Balancers (ALB)
Elastic Computing Cloud (EC2)
Elastic File System (EFS)
ElastiCache (In-Memory Caching)
Virtual Private Cloud (VPC)
AWS SDK/API (Enabling Terraform Automated Deployment)
AWS Relational Database Service (RDS)
AWS S3 Object Storage
AWS SecurityHub
AWS Config
AWS CloudTrail
AWS CloudWatch
 
Results and Benefits
C2MS is transacting GWP (gross-written premium) increases of 350%+ year on year, with no performance or scaling issues
BBPCC was able to launch into new European markets within a dedicated European data centre, using C2MS's automated infrastructure deployment services, with very little manual engineering overhead, saving significant resources and time
C2MS is providing a cost-effective auto-scaling model, based on Amazon's pay-per-use infrastructure
C2MS has provided BBPCC with a reliable, compliant and high availability platform, designed specifically for the web and its global market
Using the C2MS product building and modelling suite, BBPCC has been able to design, create and distribute new products to its own and multiple third party sales channels, via the C2MS API, very quickly and cost effectively
Next Steps
BBPCC and C2MS will continue to leverage and innovate using the best technology AWS has to offer, with a focus on improving insurance product development and distribution for its partners, including improved claims handling tools and fraud detection services, which leverage AWS Machine Learning and Artificial Intelligence solutions.
About Buckhill
Buckhill was born of a desire to help organisations innovate through process automation and optimisation. Achieved with the deployment of intelligent and adaptable software systems, which not only improve profitability, but create new sales channels, provide opportunities for innovation and promote less disruptive change.
Buckhill has been developing award winning, innovative, web-based software for more than 10 years, with a focus on the Insurance and Web Security markets.
Thank you
Thank you for taking the time to read this case study. If you have any questions, or would like to know more about how C2MS can help your business, we would love to hear from you! Please email us at [email protected] or call +44(0)208 1919 438.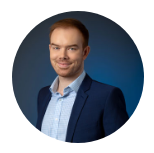 Stuart Buckell
Co-Founder and Director