Empowering the Future of Tech: Our Partnership with She Code Africa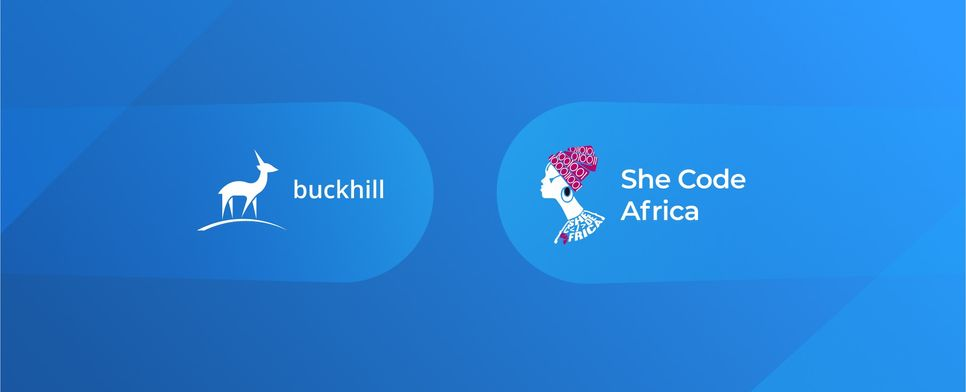 At Buckhill, we have always believed in the transformative power of technology. It's a force that shapes our world, empowers innovation, and connects communities across the globe. We've strived to be a part of this exciting journey, but we also recognize that there are barriers and challenges that limit access to the world of technology for many.


We are thrilled and privileged to announce our new and meaningful partnership with She Code Africa, a non-profit organization dedicated to empowering and celebrating young girls and women in technology across the African continent.


She Code Africa, founded on a vision of inclusivity and empowerment, has been doing incredible work in breaking down barriers that limit opportunities for women and girls in the tech industry. Their mission aligns perfectly with our own commitment to fostering growth within the technology sector and making it more accessible to everyone, regardless of their background or circumstances.


Innovation is at the core of the tech industry, and it's also a value we hold dear. Through our partnership with She Code Africa, we are committed to driving innovation not just in our own company but in the broader tech ecosystem, recognizing and nurturing the rich diversity of talent and creativity that Africa has to offer and ensuring that everyone has a seat at the table in the world of technology.


Stay connected with us as we embark on this incredible partnership with She Code Africa. Together, we are writing a story of empowerment, inclusion, and innovation in the world of technology
See below for the original post from She Code Africa.
LinkedIn post: She Code Africa on LinkedIn: #shecodeafrica #buckhillsponsorship #laptopscholarship…